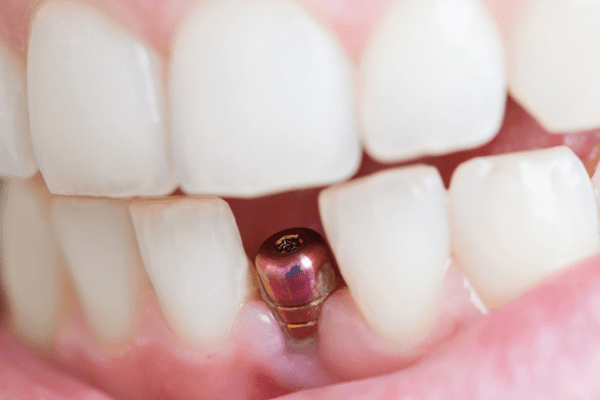 What is the aftercare for dental implant procedure?
Although a dental implant procedure is usually considered short and simple, it is the recovery process that requires more attention. The healing does not happen overnight, and it is the extensive care after the procedure that is paramont to the overall success of the procedure.
Fret not, because there are basic tips that you can be mindful of to care for your new implants. Depending on these factors below, your recovery process can vary:
Number of implants for the number of teeth you replaced (single or multiple)
The need for bone grafting
Overall health of your mouth and jawbone structure
Existing standard of a patient's health
Rate at which your body naturally heals
However, the general consensus is that during the initial days post-surgery, a certain amount of discomfort is to be expected. Bleeding and swelling will happen but usually subside after a few days. The first full week after the procedure, your mouth should feel normal again and the risk of infection is lowered.
Post surgery bleeding is normal
As soon as you leave the dentist, there will be oozing of blood from your dental implant wounds. This is completely normal and expected for up to 72 hours post surgery. Your dentist will likely have placed a surgical gauze over your wounds and will advice you not to remove it for the first few hours after the dental implant procedure. You would have to bite down on the gauze to stem the bleeding. It is important to note that constant spitting or rinsing the mouth will only do more harm as it will aggravate the bleeding, so biting down on the gauze until the bleeding subsides is crucial.
What if bleeding is very heavy?
If bleeding is heavier than you expected, just wipe out any excess blood clots in your mouth. You can also replace the surgical guaze with new ones once they become saturated or use a moistened teabag wrapped in gauze.
When and what to eat and drink post surgery
In order for your dental implants to be in a stable condition post-surgery, you have to treat them as gently as possible for the first few weeks post-surgery.
It is not necessary to avoid eating and drinking after a dental implant procedure but smaller amounts than what you normally consume is encouraged. Furthermore, it would be a good idea to maintain a diet of soft foods for at least the first week to 3 days after the dental implant procedure. Ideally, if your surgery is complicated, maintaining a diet of soft food for up to 6 weeks is recommended. Furthermore, you should refrain from consumingvery hot foods and drinks during the first week post surgery and to avoid alcohol.
Maintaing routine oral hygiene
You can still brush your teeth after a dental implant procedure but stretchingyour mouth too wide may cause some pain.You should be able to resume regular oral hygiene practices after 24 hours from thesurgery. To prevent infection, rinsing your mouth with salt water will help prevent infection in your dental implant wounds and avoid using hydrogen peroxide rinses or mouth wash the first two weeks after surgery. Additionally, smoking is a strict no-go because not only does it affect your mouth's overall health but it can hinder the natural healing process and increasing the risk of infection.
With these tips, do not be held back on the potential of recovering your natural smile with dental implants. For guidance or booking an appointment for a dental implant procedure, contact us at 1728 Dental via :
1728 Dental@AMK: +65 9631 1728
1728 Dental @Bedok Central: +65 8764 1728
1728 Dental@Jurong East: +65 9770 1728
1728 Dental@Tampines: +65 9725 1728
Alternatively, you may WhatsApp us at:
1728 Ang Mo Kio
1728 Bedok Central
1728 Jurong East
1728 Tampines