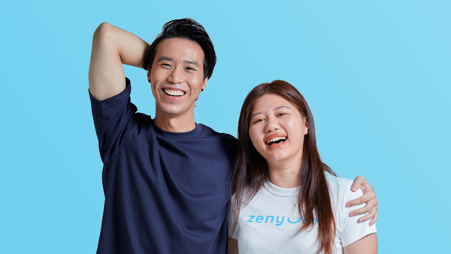 With teledentistry, you can now use your smartphone or desktop to consult your doctor or dentist and access professional dental care services remotely.
What Is Teledentistry?
Teledentistry is the provision of professional dental care services through remote consultations. Zenyum leverages on the recent rise in demand for teledentistry, with its proprietary Zenyum app for you to enjoy remote and hassle-free monitoring during the full course of your treatment.
1728 Dental partners with Zenyum to unleash the potential of teledentistry through virtual consultations. Ideal for non-emergency treatments such as teeth alignment, Zenyum's consumer-centric services can save you time and the delays of being on the waitlists.
Clear Aligners; an invisible treatment for a visibly perfect smile
For those who are seeking mild-to-moderate adjustments, clear aligners are a popular option, especially among youths and working adults because the aligners are viritually-invisible with visible results.
If you are considering the various braces options, here's our dentist's take on why you should consider clear aligners. 
"Clear aligners are a great alternative to traditional braces. Not only are they more aesthetic and discreet, but they are also more comfortable and hygienic to wear. Of course, not all cases are suitable for clear aligners, which is why it is very important to consult a certified dentist first. Once we at 1728 Dental Practice determine that you are suitable for clear aligners, we will work together with you to ensure that you achieve the beautiful and healthy smile that you desire."
– Dr. Jessalynn Sukamto
Why Is Zenyum Different?
Highly customisable 3D-printed clear aligners
Zenyum offers 3D-printed aligners that are high in quality, fast to produce with laser-precision. This reduces the waiting time while ensuring treatment is highly customised for your unique smile.
Zenyum's clear aligners are a transparent, plastic alternative to traditional metal braces used to adjust and align teeth. They are removable (unlike metal braces) and work by exerting consistent pressure on your teeth, so they shift and straighten over time. As Zenyum continues to improve their aligner technology, they still strive to keep prices affordable, giving our patients the best of both worlds.
Cost of ZenyumClear™ Aligners
Every Zenyum aligners journey begins with a free Smile Assessment. Simply take a few photos of your teeth with your mobile phone and submit them to be reviewed by our dentists, and don't worry, there will be a visual guide to help you take the photos at the right angles. If you're suitable for ZenyumClear™ Aligners, you will be booked in for a dentist consultation at our clinic.
At the clinic, you will receive a 3D intraoral scan, a full mouth X-ray, and a physical assessment of your teeth. These are included in the consultation fee which ranges between $120 – $170, and paid directly to the clinic. After the consultation, your treating dentist at 1728 and Zenyum's in-house dentistry team will co-review and design a treatment plan just for you.
When the treatment plan is ready, a 3D simulation of your new smile will be sent for your review. Once you approve the treatment plan, the first payment of the treatment (U.P. $2400) has to be made before the aligners can be produced. You can choose to pay in full upfront or opt for Zenyum's 3 months interest-free instalment plan.
Why are there X-rays and 3D scans?
X-rays and 3D scans are a requirement for any dentist-supervised aligner treatment, to examine for any underlying dental conditions before a treatment plan can be prescribed.
1728 Dental provides thorough screening of your dental health as part of your ZenyumClear™ Aligners consultation which is highly recommended in order to alleviate the risks of irreversible damage to your teeth due to misdiagnosis.
How long does it take for ZenyumClear Aligners to work?
Ideally, to be worn for 22 hours a day, ZenyumClear™ Aligners produce noticeable results within 3 to 9 months of the treatment varying on the complexity of the case.
Finding the Balance Between Cost and Quality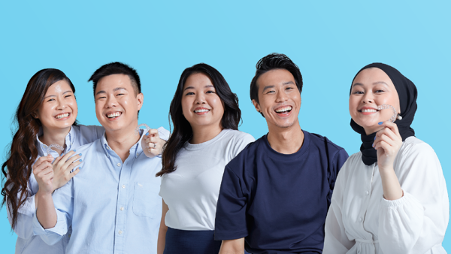 Zenyum does not compromise when it comes to the safety and smiles of our patients. Their aligners may not be the cheapest option, but they partner only with certified dental partners like us to provide long-term satisfaction for their users.
Procedures like X-rays and thorough, in-person dental consultations with qualified dentists might seem inconvenient but it's essential to remember that any orthodontic treatments that skip them can lead to unsuccessful treatment outcomes which can affect your root resorption, tooth mobility, and even losing your teeth.
So the short-term gains of not seeing a dentist in person or going for DIY aligners can cost you more in the long run.
Who are ZenyumClear™ Aligners for?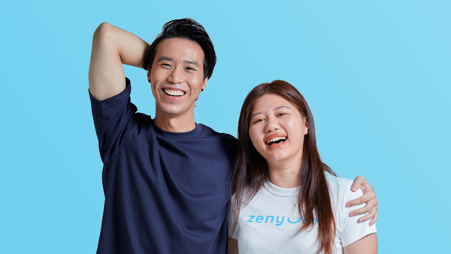 ZenyumClear™ Aligners may be the ideal solution if you are looking for aligner treatments that are:
Virtually invisible
Easy to clean and remove
Wallet-friendly
The aim of ZenyumClear™ Aligners is to straighten your smile without getting in the way of your busy schedule. It's also more affordable than traditional metal braces and many other clear aligner brands, hence making it a trending option for young adults and working professionals.
Ask 1728 Dental Today
Approach 1728 Dental today to find out if you're suitable for ZenyumClear™ Aligners.
Click here for more information.
Alternatively, you can Whatsapp us !
1728 Ang Mo Kio
1728 Bedok Central
1728 Jurong East
1728 Tampines